ERCP Guidewire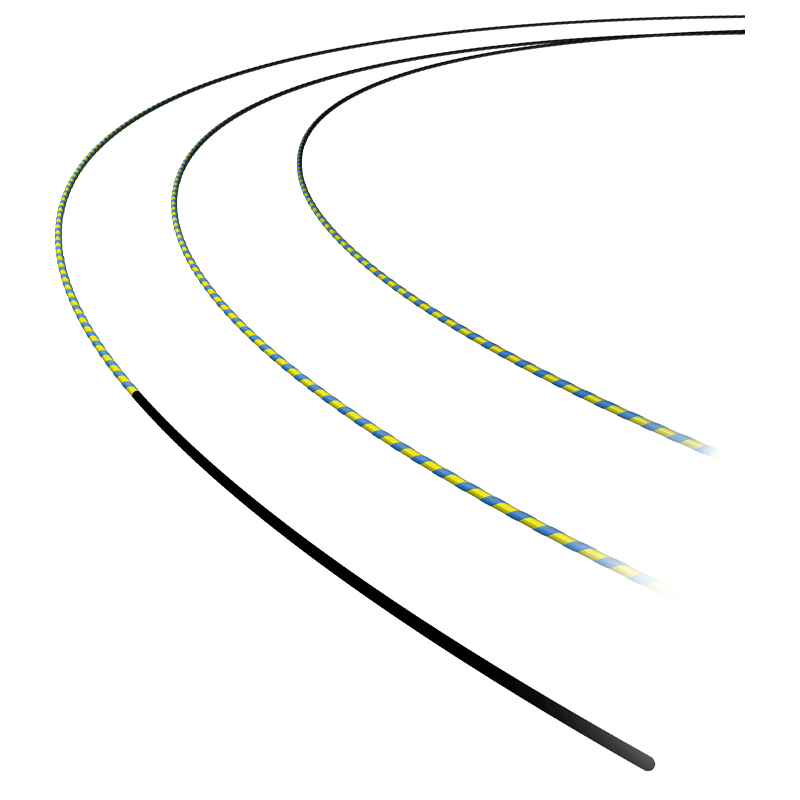 All guide wires are manufactured out of bending-resistant and torsion-proof Nitinol. Their hydrophilic coated tips, allow the wires to safely find their way even into areas and stenoses which are hard to reach. This is supported by the wire's high rigidity and controllability. Hence the guide wires are not only meant for sophisticated stent placements, but are also perfectly suited for ERCP. The high radiopacity of the flexible hydrophilic tip facilitates exact stent placement under visual radiological control. Two different series are available.
Specific Characteristics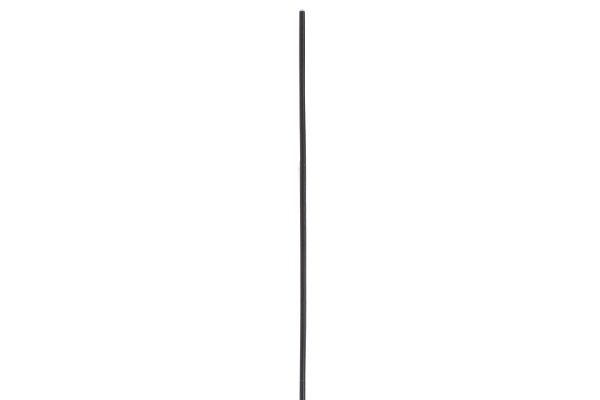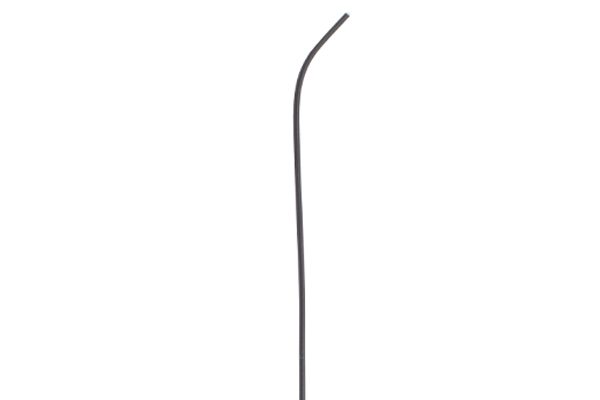 Non-kinking nitinol wire
High level of rigidity and guidability
Hydrophilic, atraumatic tip
Working length: up to 2600 mm
High level of radiopacity
Bending resistance and rigidity account for the very good feeding properties of guide wires. In daily applications they convince by their precision, which is primarily guaranteed by the efficient transmission of the rotatory and translatory motion all the way to the tip of the wire, as applied by the surgical assistant. This makes it possible to reach into even anatomically difficult passages with ease. In addition, the tip of each wire can be perfectly seen in the X-ray control image, allowing for optimal stent positioning.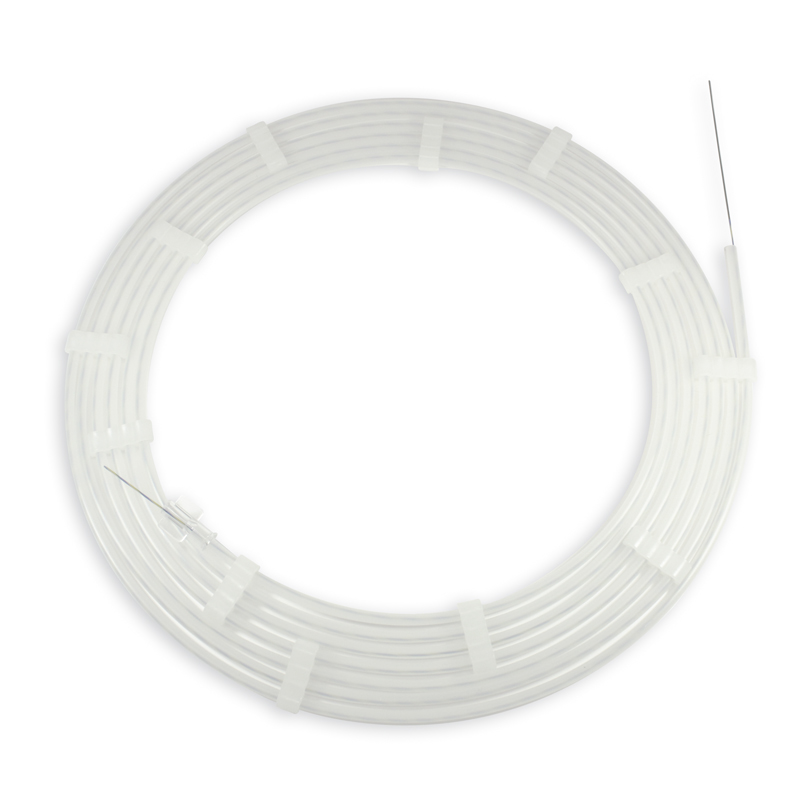 The wire can be easily ejected and retracted by means of this innovative dispenser. Owing to its compact design, the dispenser is handy and easy to operate. Rinsing the wire is also easy and fast when using the dispenser.
Specifications
REF

Ø inches

Total length mm

Tip length mm

Tip form

Set-up

Covering

CLASSIC GUIDE WIRE

600371-5

0.035″

2600

130

straight

hydrophilic, radiopaque

extra stiff

600365-5

0.035″

2000

50

straight

radiopaque

black covering

600366-5

0.035″

2000

50

straight

radiopaque

black-yellow

GUIDE WIRE

MTN-BM-89/26-A

0.035″

2600

65

straight

hydrophilic, radiopaque

blue-yellow

MTN-BM-89/26-A-J

0.035″

2600

65

J-form

hydrophilic, radiopaque

blue-yellow

MTN-BM-63/26-A

0.025″

2600

65

straight

hydrophilic, radiopaque

blue-yellow

MTN-BM-63/26-A-J

0.025″

2600

65

J-form

hydrophilic, radiopaque

blue-yellow
Sphincterotome